Developmental Delay - Causes, Symptoms, & Therapies
Developmental delay refers to the situation where a child takes longer to reach developmental milestones than expected. Developmental milestones are age-specific abilities that a child should develop by a certain age. These milestones include physical, social, emotional, and cognitive abilities. Developmental delays can affect any of these areas and may range from mild to severe.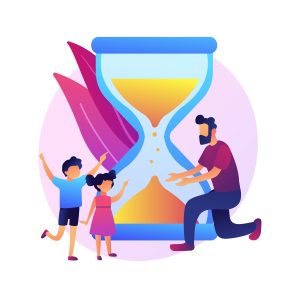 Causes of Developmental Delay
Developmental delay can be caused by a wide range of factors, including genetic disorders, brain damage, infections, malnutrition, and environmental factors. Sometimes, the cause of developmental delay is unknown. However, early identification of developmental delay is crucial because early intervention can help mitigate the effects of developmental delay and improve outcomes for the child.
Symptoms of Developmental Delay
The symptoms of developmental delay depend on the specific area of development that is affected. Some common symptoms of developmental delay include:
Delayed speech and language development
Difficulty with motor skills, such as sitting, crawling, or walking
Poor social skills, including difficulty making friends or engaging in play with others
Behavioral problems, such as tantrums, aggression, or self-injury
Difficulty with academic skills, such as reading or math
If you notice any of these symptoms in your child, it is important to seek a professional evaluation to determine if your child has a developmental delay.
Early Intervention for Developmental Delay
Early intervention is critical for children with developmental delays. Research shows that children who receive early intervention services have better outcomes than those who do not. Early intervention can help children develop the skills they need to catch up to their peers and be successful in school and life.
At Cogniable, we offer evidence-based early intervention services for children with developmental delays, including those with autism spectrum disorder. Our programs are tailored to meet the unique needs of each child and are delivered by highly trained therapists using evidence-based methods.
Our Approach
Our approach to early intervention for developmental delay is grounded in the latest research and best practices in child development. We use a comprehensive assessment process to identify the specific areas of development that need to be addressed. Then, we develop a customized treatment plan that includes evidence-based interventions designed to improve those areas of development.
Our interventions include applied behavior analysis (ABA), speech and language therapy, occupational therapy, and social skills training. These interventions are delivered in a one-on-one setting with a highly trained therapist who specializes in the specific area of intervention.
In addition to one-on-one therapy, we also offer parent training and support to help parents learn strategies to support their child's development at home. We believe that involving parents in the intervention process is critical for success, as parents are the most important people in a child's life and can provide ongoing support and encouragement.